SOUNDTRACK-VARIOUS

Act of valor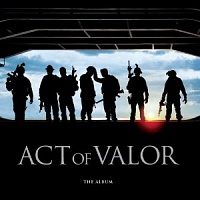 Katalogové číslo: z06190
EAN: 0886919638622

Rok vydání: 2012
Hudební styl: Pop

Seznam skladeb
1. Keith Urban "All For You"
2. Sugarland "Guide Me Home"
3. Lady Antebellum "I Was Here"
4. Trace Adkins "If The Sun Comes Up"
5. Lori Mckenna "Two Soldiers Coming Home"
6. Jake Owen "The Best I Can"
7. Montgomery Gentry "What It Takes"
8. Josh Kelley "The Best Of Me"
9. Hunter Hayes "Where We Left Off"
10. Wynonna Judd "Whatever Brings You Back"