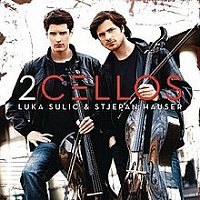 Katalogové číslo: w05290
EAN: 0886979198029

Rok vydání: 2011
Hudební styl: Pop | Classical

Seznam skladeb
1."Where the Streets Have No Name" U2
2."Misirlou (theme from Pulp Fiction)" Dick Dale
3."Use Somebody" Kings of Leon
4."Smooth Criminal" Michael Jackson
5."Fragile" Sting
6."The Resistance" Muse
7."Hurt" Nine Inch Nails
8."Welcome to the Jungle" Guns N' Roses
9."Human Nature" Michael Jackson
10."Viva La Vida" Coldplay
11."Smells Like Teen Spirit" Nirvana
12."With or Without You"