CHILDISH GAMBINO /USA/

Because the internet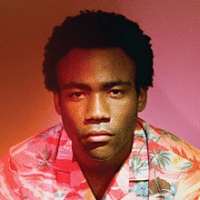 Katalogové číslo: w00034
EAN: 0602537658824

Rok vydání: 2013
Hudební styl: Rap | Hip | Hop
Celkový čas: 57:52

Seznam skladeb
1."The Library (Intro)"
2."I. Crawl"
3."II. Worldstar"
4."Dial Up"
5."I. The Worst Guys" (featuring Chance The Rapper)
6."II. Shadows"
7."III. Telegraph Ave. ("Oakland" by Lloyd)"
8."IV. Sweatpants"
9."V. 3005"
10."Playing Around Before the Party Starts"
11."I. The Party"
12."II. No Exit"
13."Death By Numbers"
14."I. Flight of the Navigator"
15."II. Zealots of Stockholm (Free Information)"
16."III. Urn"
17."I. Pink Toes" (featuring Jhené Aiko)
18."II. Earth: The Oldest Computer (The Last Night)" (featuring Azealia Banks)
19."III. Life: The Biggest Troll (Andrew Auernheimer)"