O.M.D.

Architecture & Morality-remastered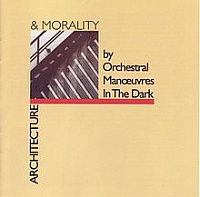 Katalogové číslo: z06130
EAN: 0724358150728

Rok vydání: 1981
Hudební styl: Pop | Electro

Seznam skladeb
1."The New Stone Age"
2."She's Leaving"
3."Souvenir"
4."Sealand"
5."Joan of Arc"
6."Joan of Arc (Maid of Orleans)"
7."Architecture and Morality (Instrumental)"
8."Georgia"
9."The Beginning and the End"
BONUS TRACKS :
10."Extended Souvenir"
11."Motion and Heart"
12."Sacred Heart"
13."The Romance of the Telescope" (Unfinished)
14."Navigation"
15."Of All the Things We've Made"
16."Gravity Never Failed"